We are part of the family of schools within the PDET Multi-Academy Trust. The trust publishes both its own

Curriculum Statement

and

Teaching & Learning Statement.
Our Curriculum
In terms of our specific curriculum, you can read the school's own Curriculum Statement here. This tells you about our vision and what is fundamental to our approach to teaching our children.
English
English is a core subject of the National Curriculum . The acquisition of core language skills in reading, writing and speaking & listening is fundamental for educational and social progress and developing cultural capital.
English - Reading
To read the school's Reading Curriculum Statement, click here.
A weekly reading rotation is set up in each class so that all pupils get the opportunity to experience a guided reading session with their Class Teacher. In these sessions, pupils are taught reading skills using the 'VIPERS' program (which sees them focusing on Vocabulary, Inference skills, Prediction skills, Explanation skills, Retrieval of information and Sequence of information). Where possible, these sessions will link to the wider topic as set out in the Cornerstones curriculum.
English - Phonics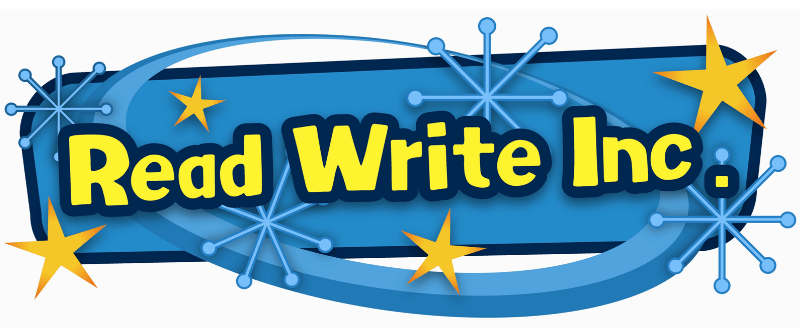 We have introduced Read, Write, Inc. phonics and early reading and writing program into Cranford C E Primary School.
The program teaches children to read accurately and fluently with good comprehension. Children learn the English alphabetic code: first they learn one way to read the 40+ sounds and blend these sounds into words, then learn to read the same sounds with alternative graphemes. Lively phonic books are closely matched to their increasing knowledge of phonics and 'tricky' words and, as children re-read the stories, their fluency increases. Children are helped to read with a storyteller's voice.
Pupils write every day, rehearsing out loud what they want to say, before spelling the words using the graphemes and 'tricky' words they know. They practise handwriting every day: sitting at a table comfortably, they learn correct letter formation and how to join letters speedily and legibly.
English - Writing
Much of the writing that we teach is influenced by the topics that we are delivering via the Cornerstones curriculum. In addition, we will also focus on a book as a whole school, producing written work inspired by the text and at an age appropriate level. Our shared learning areas reflect these books and as you move around the school you will see the work we have produced.
Maths
As a school, we believe that Maths is best taught when concepts are broken down in to small, manageable steps and we believe that this is how our children learn best. We teach using a method that first uses concrete resources to demonstrate a concept, followed by pictorial representations and finally in a more abstract way. The school use the White Rose Maths Scheme of Work in order to achieve this.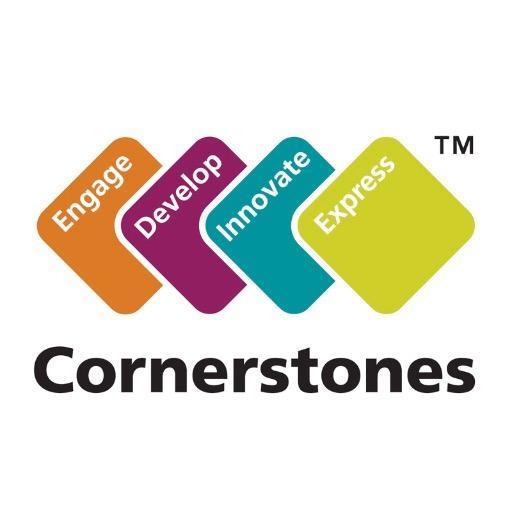 We are introducing the Cornerstones Curriculum into Cranford C E Primary School. During their time at Cranford C E Primary School, children will complete a series of exciting topics, giving our pupils a broad and balanced curriculum alternating between a Science, History or Geography focus.
Click here to see our current 3 year cycle.
The pedagogy established by the 4 Cornerstones is set out below in this wheel, which clearly demonstrates the key skills that our curriculum will embed.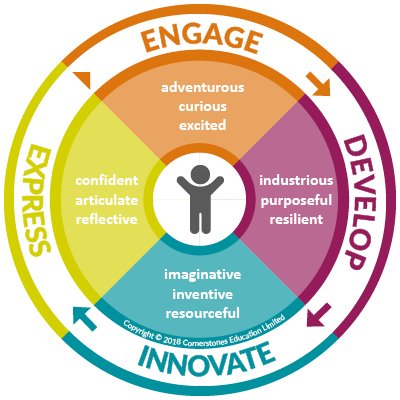 Below you will find a little more about the Cornerstones themselves: