Learning at home
Whilst our children are at home, their teachers will still be working hard to help them keep learning and make progress. Class Teachers will be setting them a range of activities to complete using the Purple Mash platform.
Children will be receiving their individual log-on's on the 19/3 and 20/3 and staff will be setting them challenges from the week commencing the 23/3.
Pupils should log on daily and complete the "2do's" that they have been set. To access their page, click on the image below: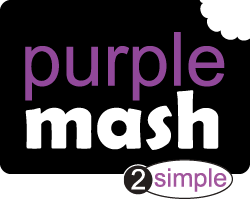 There are some very helpful, clear instruction videos to help you and your child navigate the site and complete the teacher-set '2dos' here. Watch them to find out more.
In addition, teachers may also put some ideas for work or post a video message to the children on their class page so please keep an eye on there too.
We will also be sharing daily links from our friends at Pacesetter Sport, who'll be sharing some videos to help our children keep their bodies and minds healthy.
Whilst we hope that this work will help our children to continue learning whilst they are at home, unfortunately, as we're sure you'll appreciate, it cannot replicate the Quality First Teaching that we provide in our daily teaching. For the benefit of their well-being, we advocate children also spend time away from the computer: playing board games, reading books, playing in the garden, making dens - all fabulous learning opportunities!
_________________________________________________________________________________________________
ONLINE SAFETY

Whilst our children are at home with you and distance/remote learning 'kicks' in further, please use the guidance on our online safety page to help keep the children safe.
Subscribe to our YouTube channel

Activities and fun ideas to keep your child learning
READING
PHONICS
To find out more about Read, Write, Inc - the phonics program we follow, click here and subscribe to their YouTube channel

Read, Write, Inc produce videos on this YouTube channnel. Repeats of lessons streamed up until Friday 3rd April will be shown during the Easter holidays (excluding Bank Holidays).

Set 1 Speed Sounds 9.30 am (BST) - for children in Nursery and Reception and children who are new to English
Set 2 Speed Sounds 10.00 am - for children in Reception that can read Set 1 Speed Sounds and for children in Year 1 and 2
Set 3 Speed Sounds 10.30 am - for children in Year 1 and 2 that can read Set 2 Speed Sounds
After the Easter holidays, the channel will:
Continue Sets 1, 2 and 3 Speed Sounds lessons
Add lessons to help children read words with Set 1 Speed Sounds and spell words with Set 1, 2 and 3 Sounds
From Monday 20th April, they are releasing Storytime with Nick; films of well-loved stories read by Nick Cannon. Three stories will be published each week on our YouTube channel and are ideal for Nursery, Reception and KS1 children. So far, we are filming stories by Jeanne Willis, Tom Percival, Jill Murphy, Cressida Cowell and Claire Freedman.

Most films will be available for the period of school closure.
WRITING
Literacy guru, Jane Considine, will be delivering daily English activities via webinars for pupils to complete at home during the school closure. Join the mailing list to receive alerts and information by clicking here.
MATHS
KEEPING ACTIVE
MUSIC